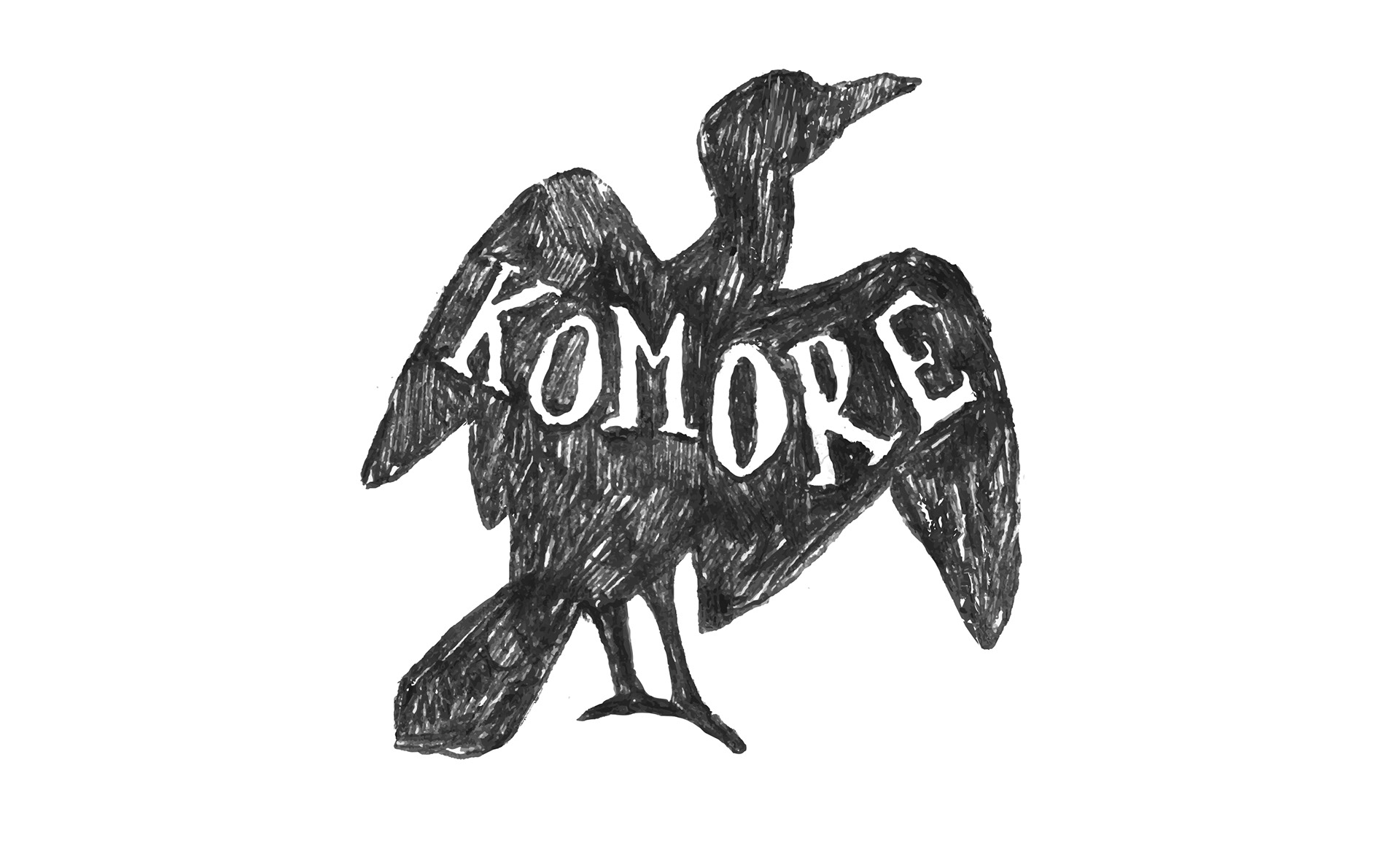 komore sails - clothing and bag label for used material creations. 
currently looking for local headquarters.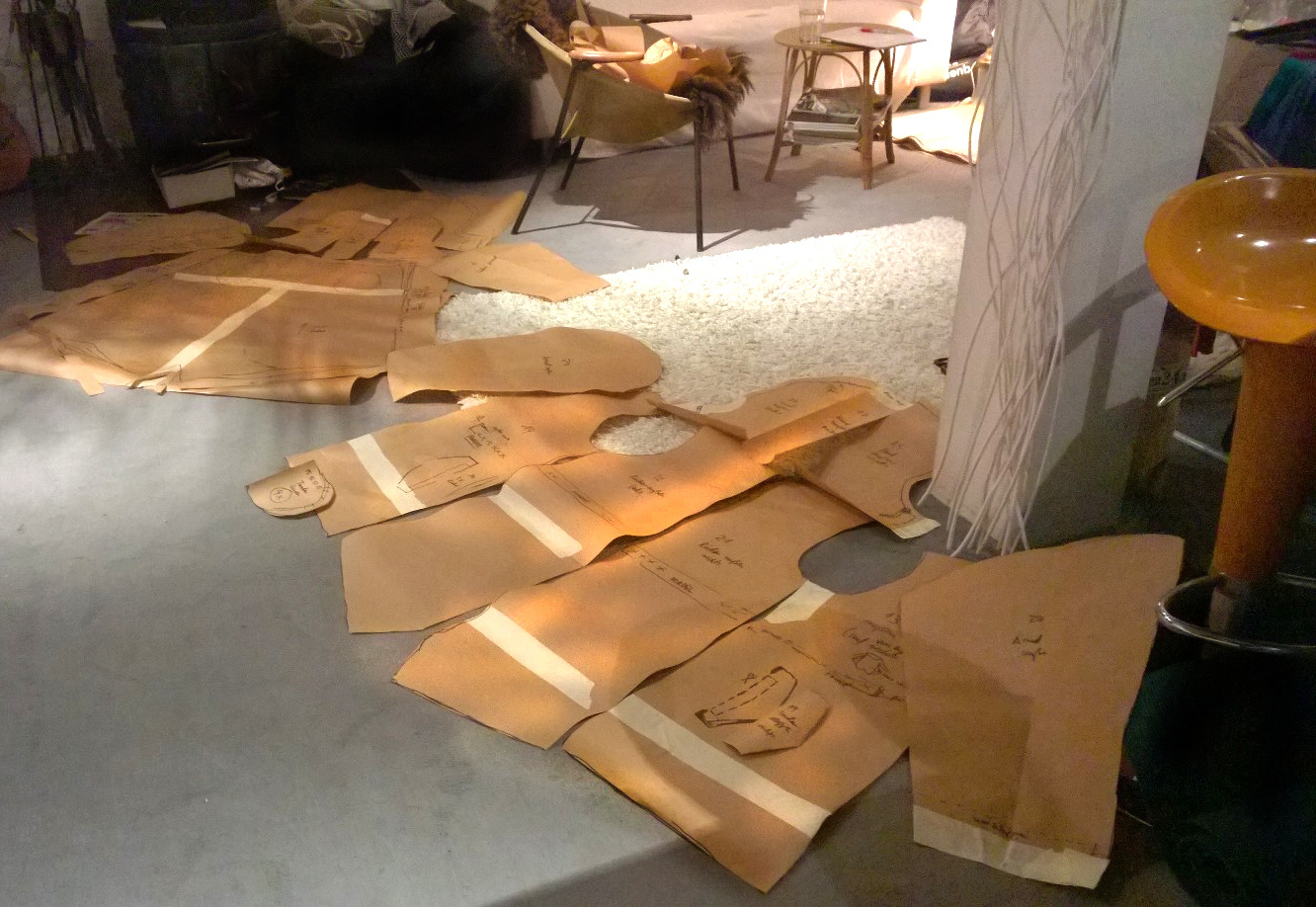 the label is located in kiel, noth germany.
a brief landing page explains the idea behind sustainable sail sewing
and opens the path for communication:

___________________________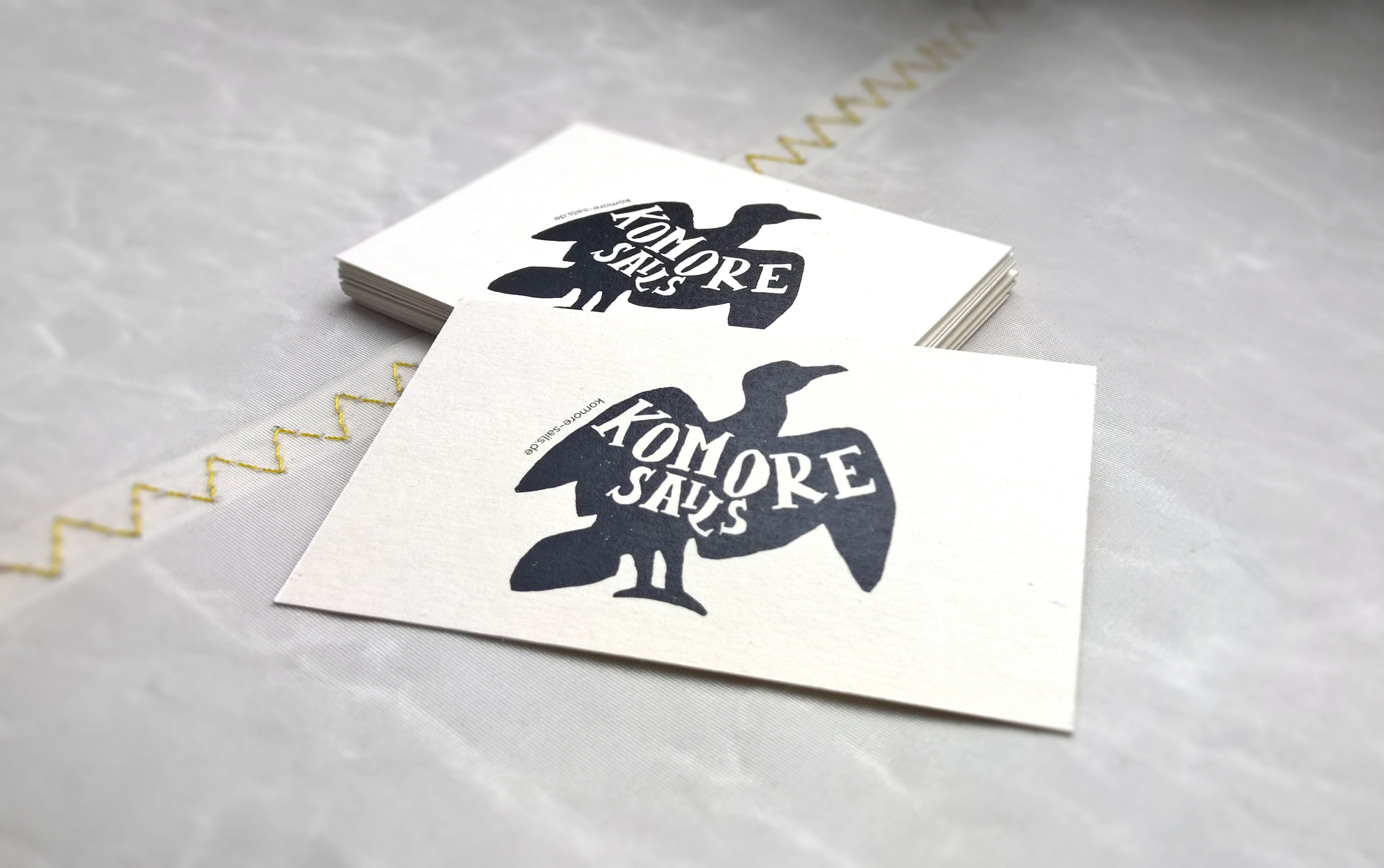 business cards with all on them that it takes.
digital print, expenses not even 1 € plus 300g paper.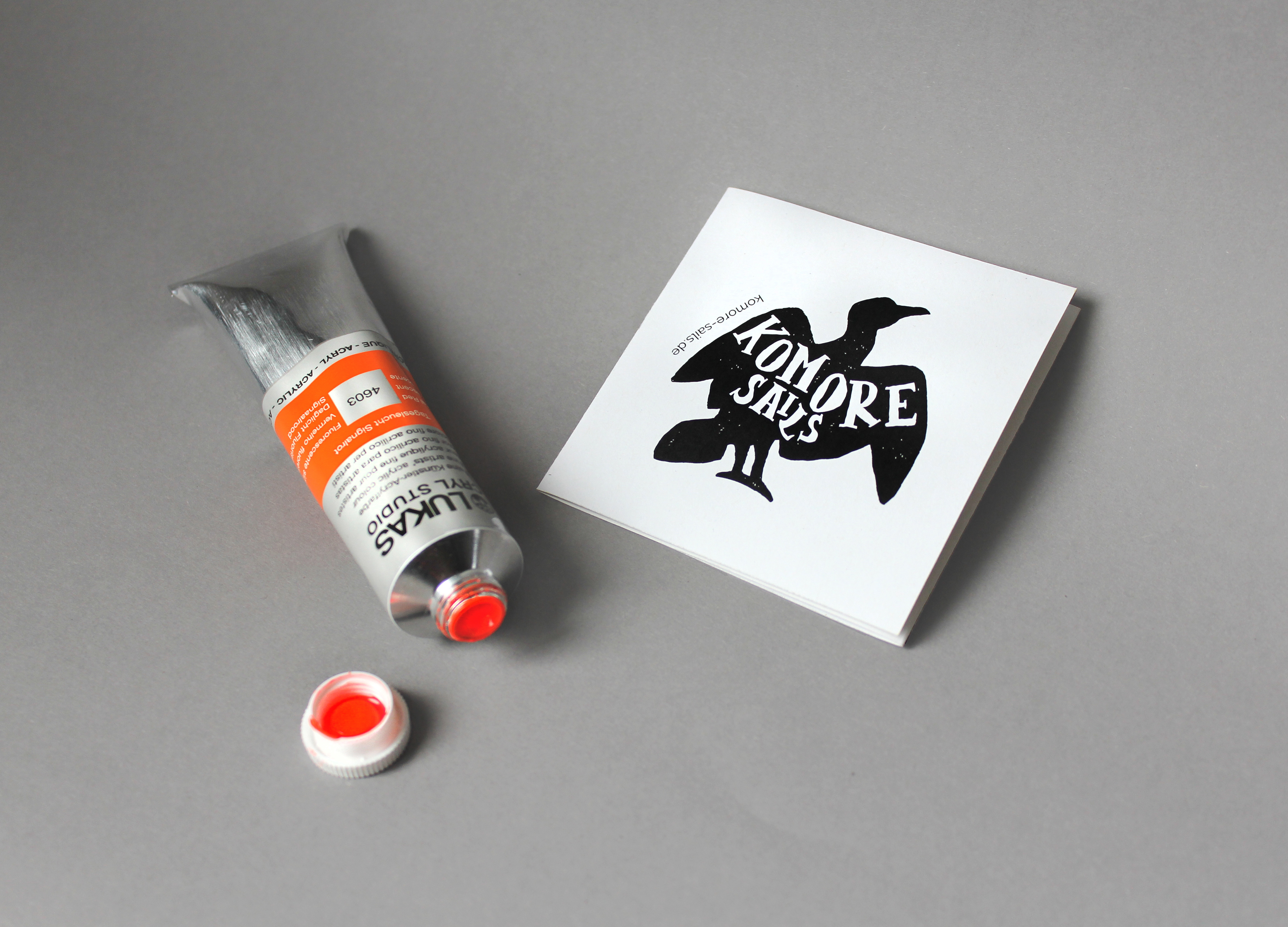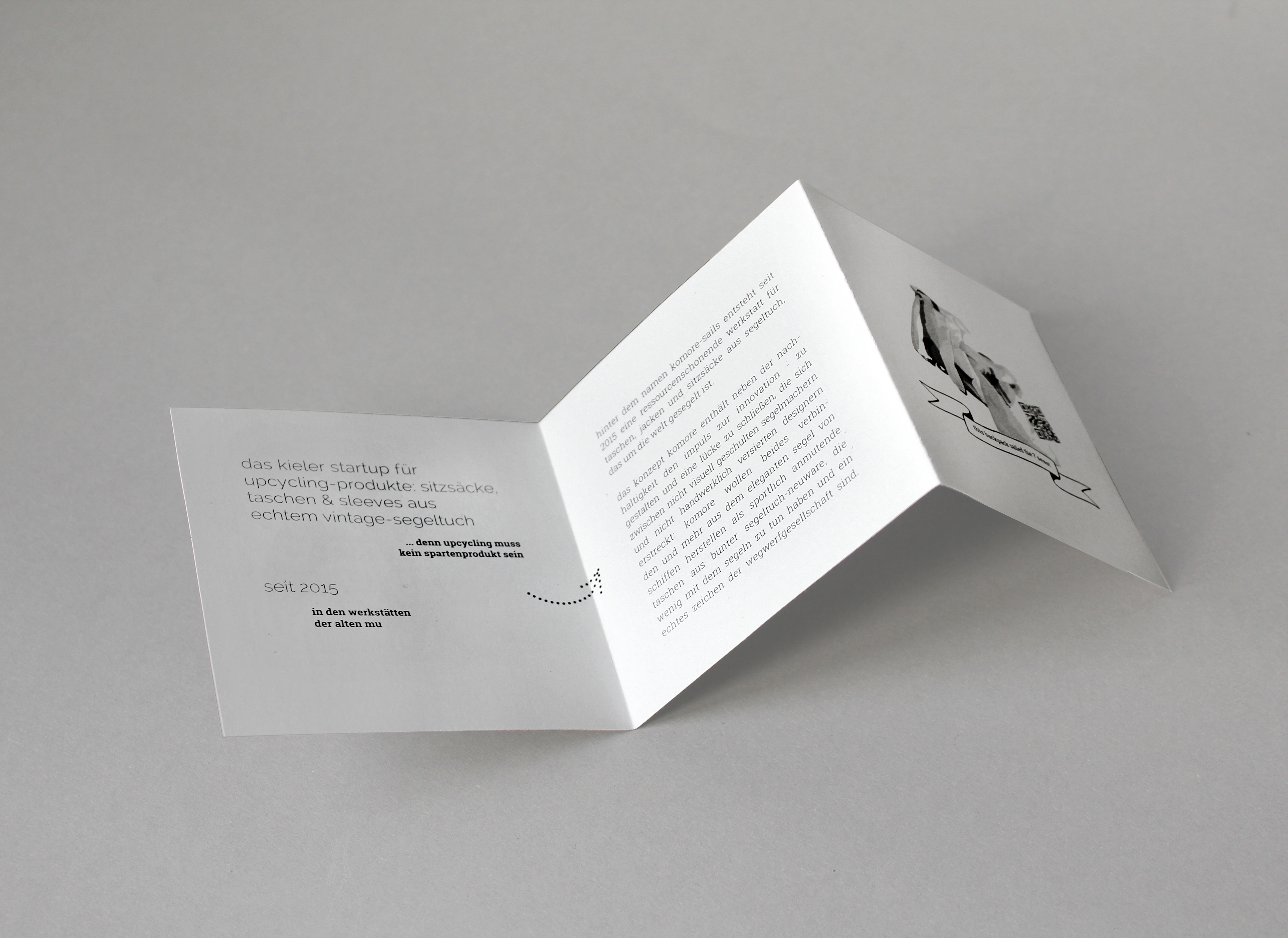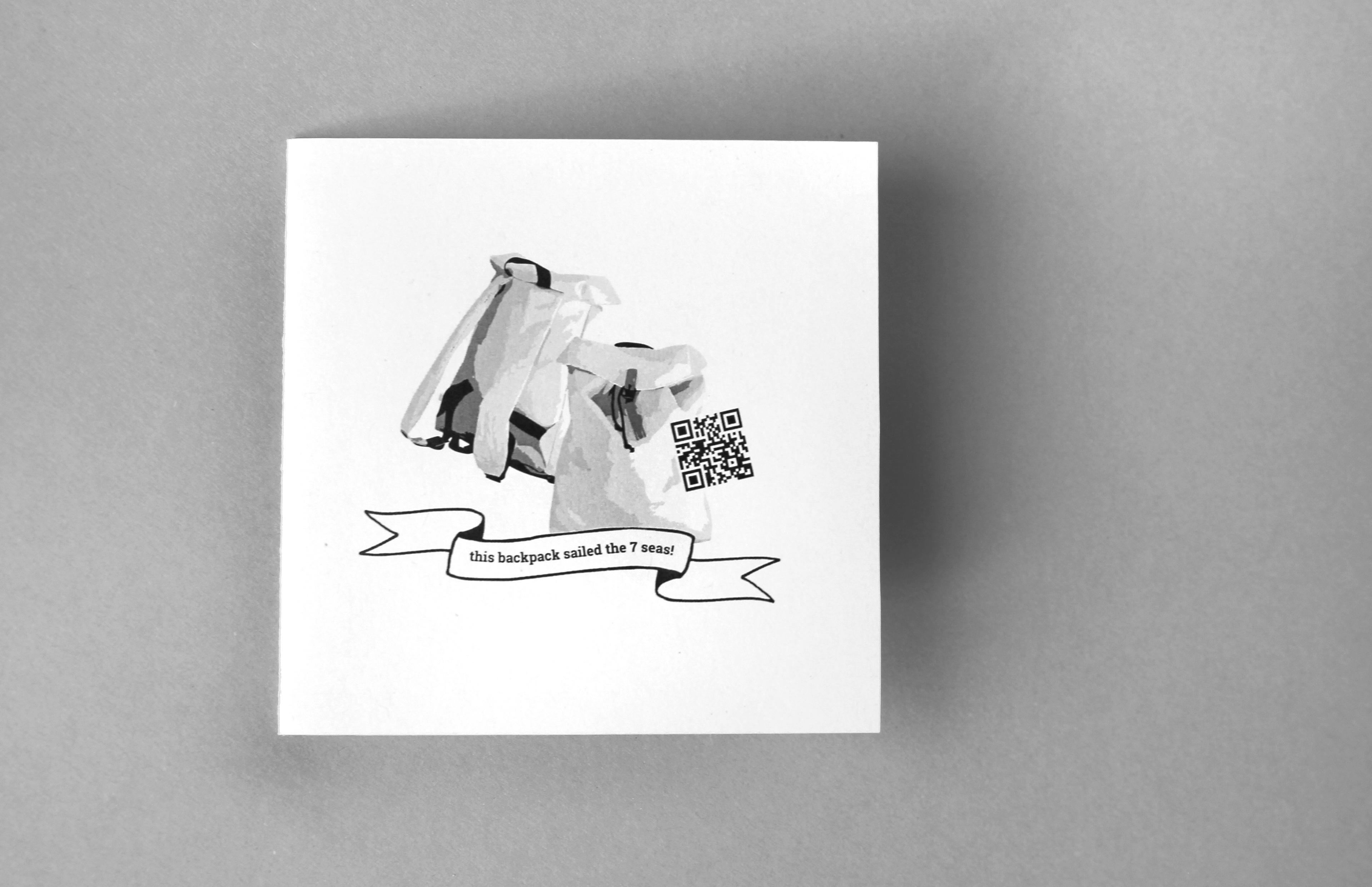 a 6-paged trifold flyer on a black/white basis, 9x9 cm
(printable on sra3 for 12 ct/flyer)