landing page in reponsive design (adjustable on any screen) & also working for retina displays. the website is designed for first contact with a high end sailing yacht which is 20 meters long and hireable for company and merchendise events up to an exclusively small amount of guests.
pulling the visitor down into a sea of aesthetically doable pictures and information while always using a formal/visual language corresponding to the high class shapes of the ship, the website is designed for a sensual experience as well as only for naked information, depending on the time in which it is scrolled through. on the bottom of the page serveral ways to socialize and contact the crew are working together for an easy and smooth way to connect.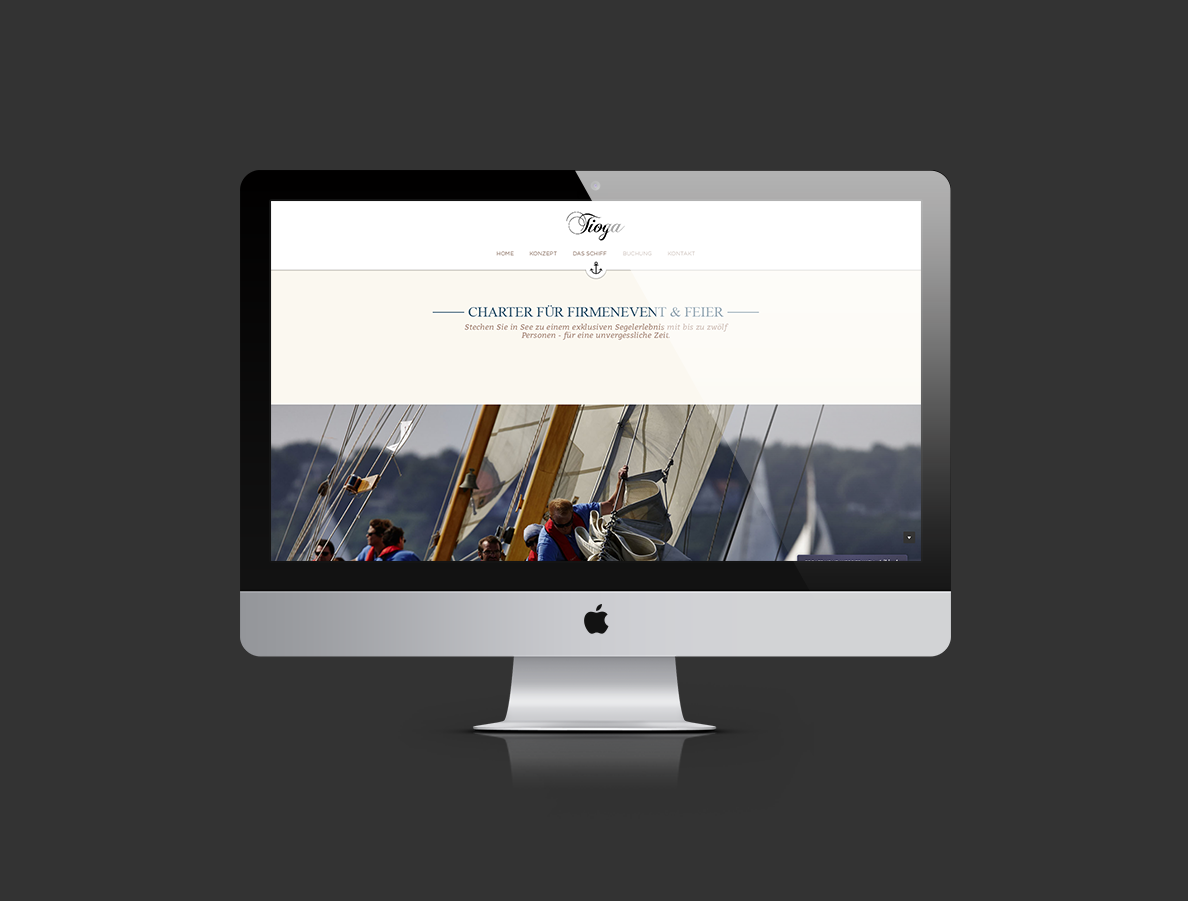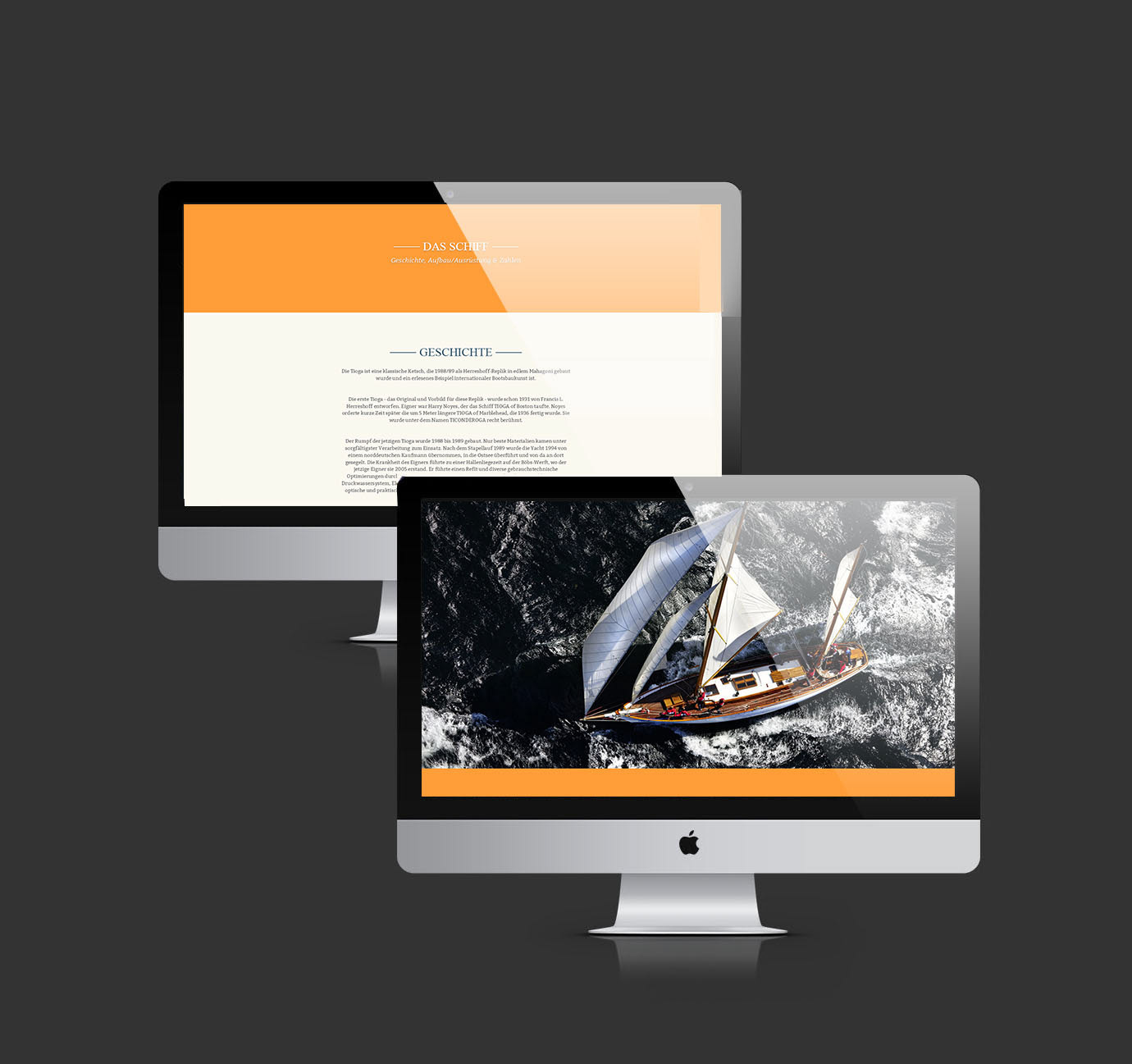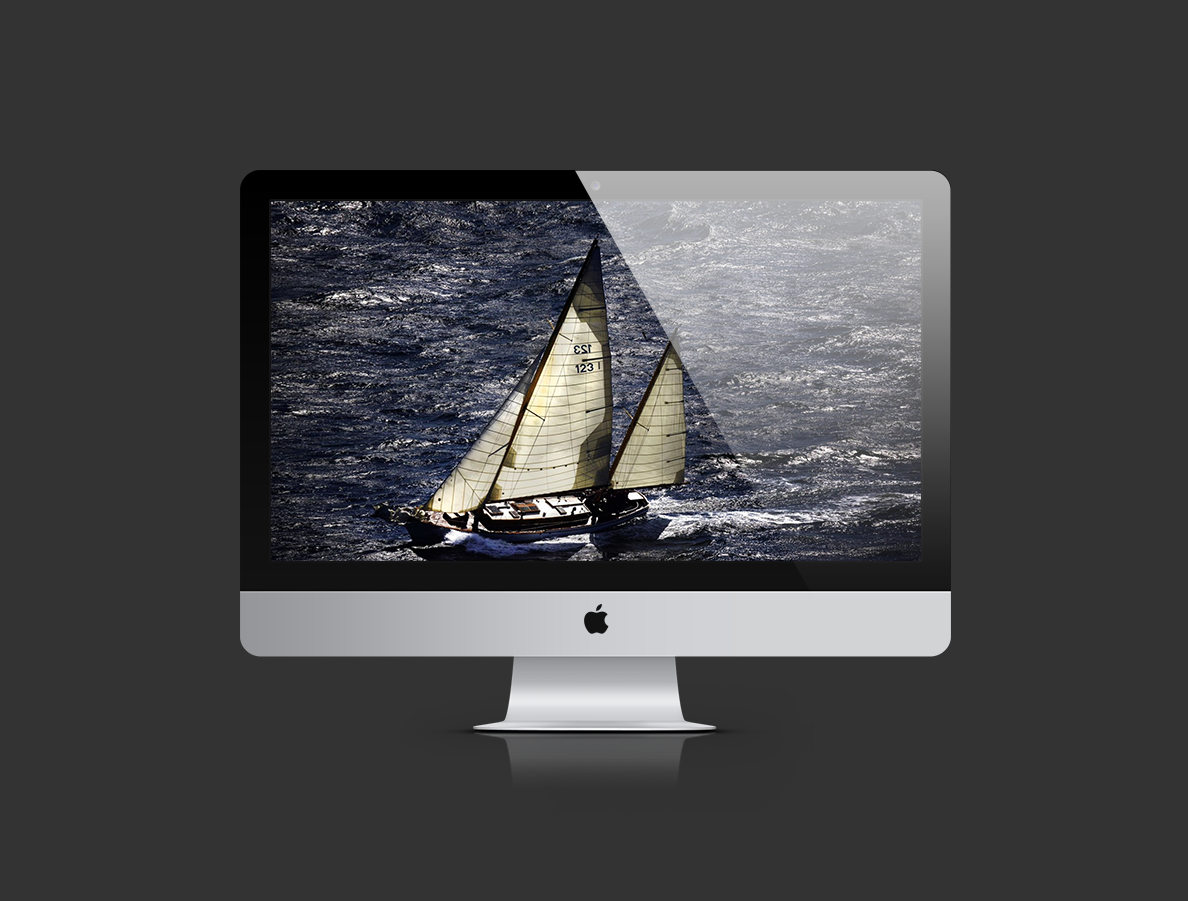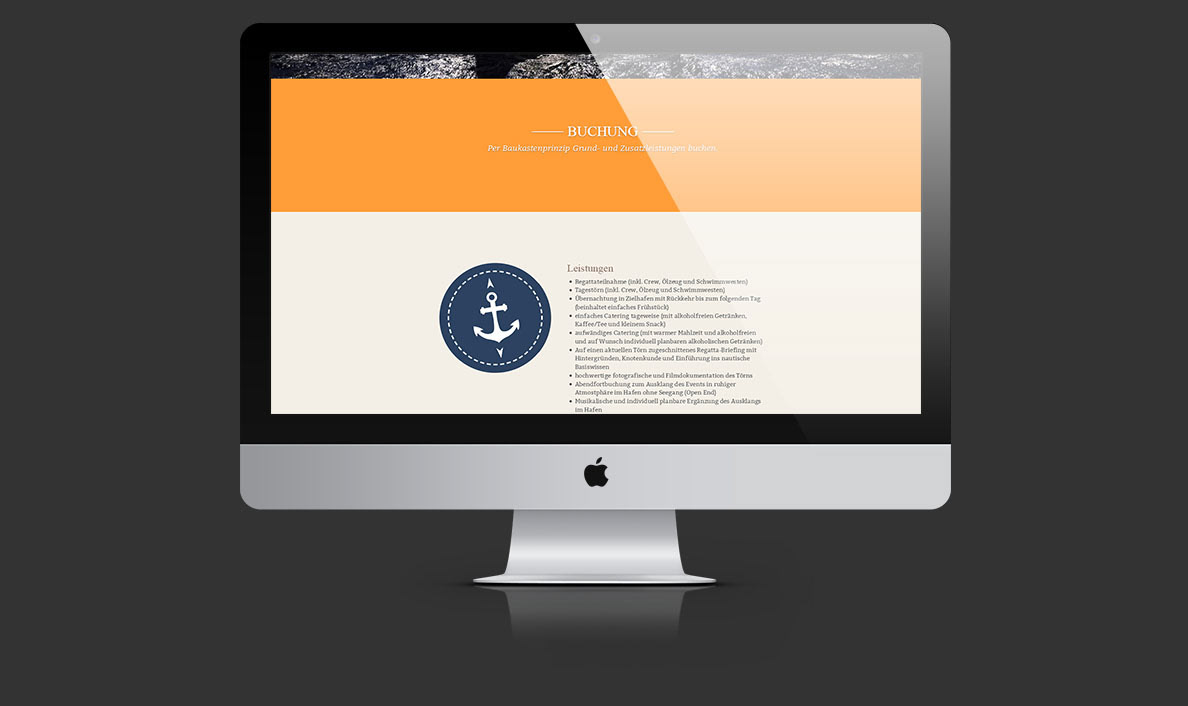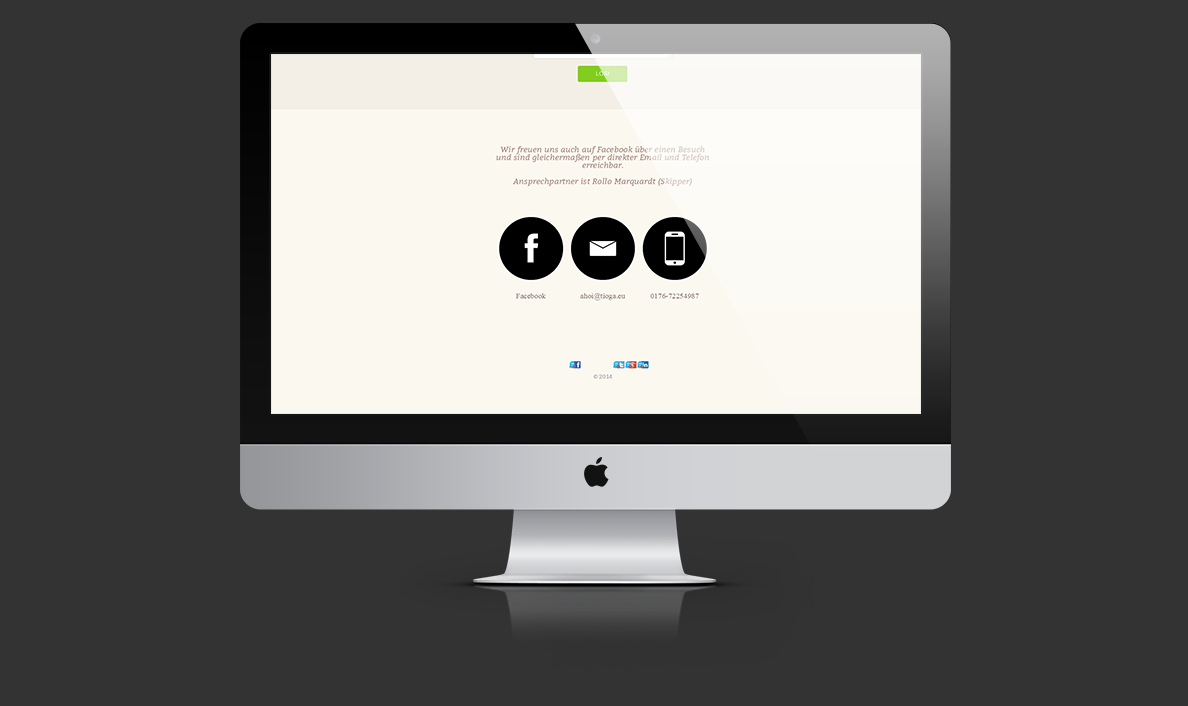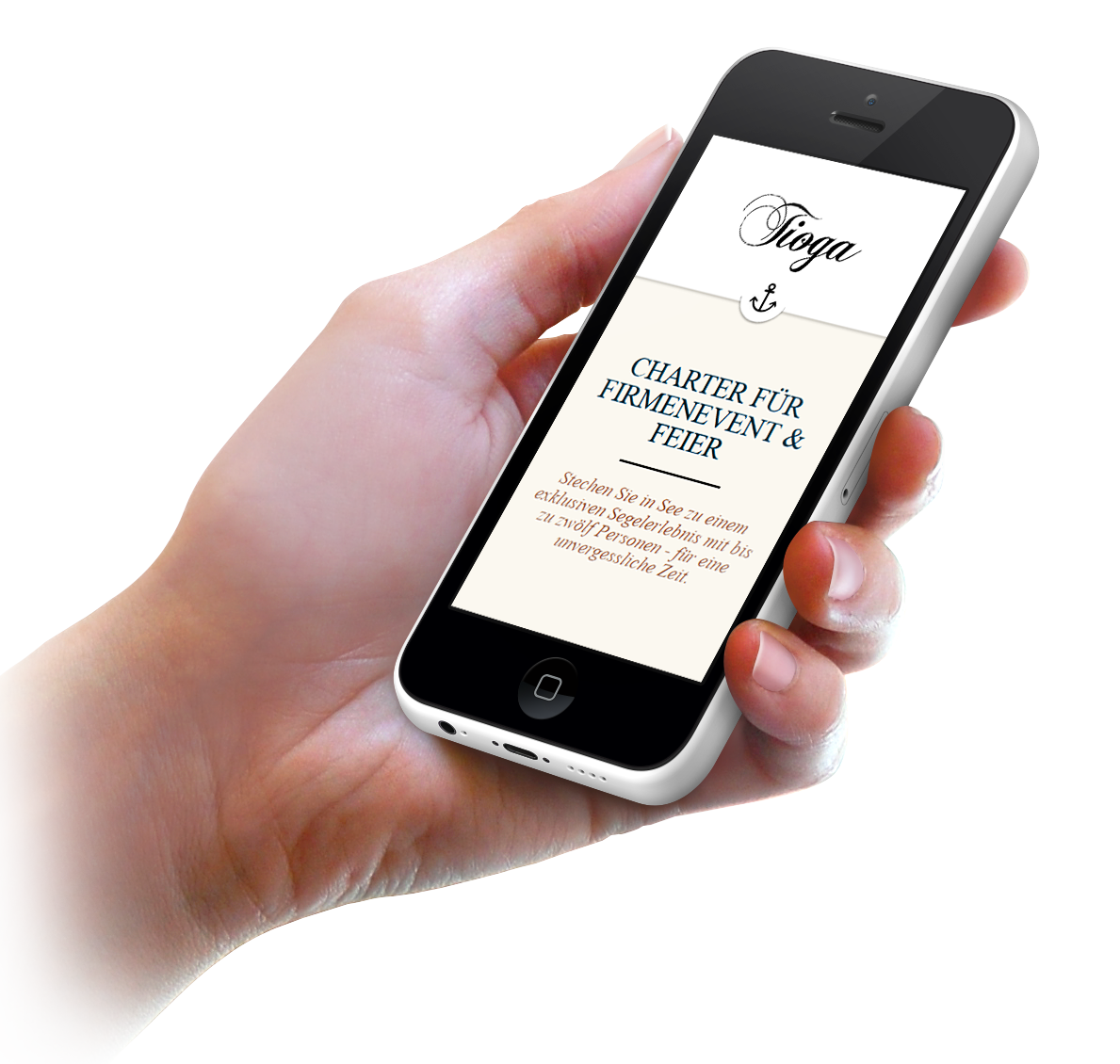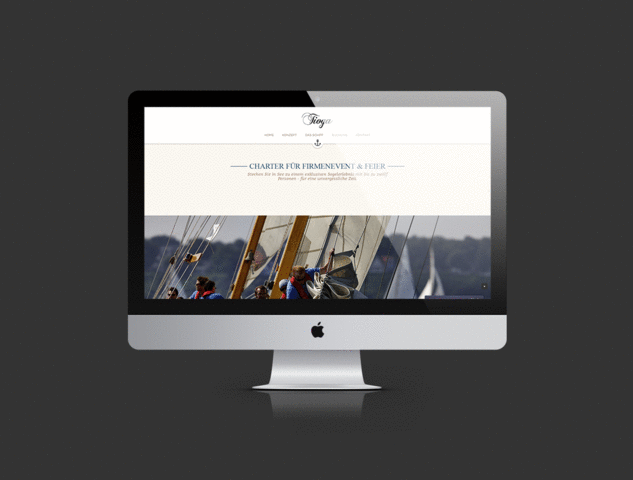 to get the animated gif image above moving, it might be
necessary
to click on it. it shows the website in action.